Quiz

Digital Ebook

Google Slides Presentation

Lesson Plan
Publisher: SchooVR

Social Studies

8 - 12 yrs
In this virtual experience, students will…
Examine the location of the Maldives.
Describe what makes the Maldives special.
Explore the Maldives.
Lesson overview
The Maldive Islands are situated in the Indian Ocean in Asia. They are an archipelago, meaning a group of islands. There are around 1,200 islands in the Maldives, 200 of which have people living on them. There are around half a million people living on the islands. The Maldives is the flattest and lowest-lying country in the world. The highest point on the islands is only about 2 meters. The islands have many white sandy beaches and coconut palm trees.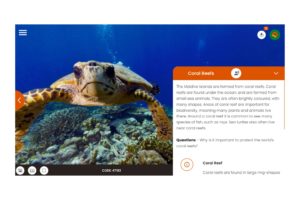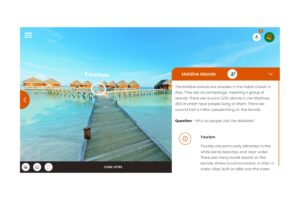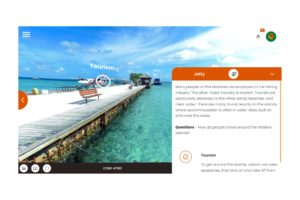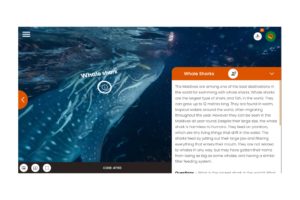 Lesson Plan
Google Slides Presentation