In this virtual experience, students will…
Explore the geography of Ireland.
Identify famous landmarks in Ireland.
Lesson overview
Ireland is an island in the North Atlantic. It is about 486 kilometres (302 miles) long and about 288 kilometres (179 miles) wide. To the west of Ireland is the Atlantic Ocean; to the east of Ireland, across the Irish Sea, is the island of Great Britain. Over 6.4 million people lived on the island in 2016. In this virtual experience, you will visit the Cliffs of Moher, the Giant's Causeway, Inchydoney Beach and the Burren.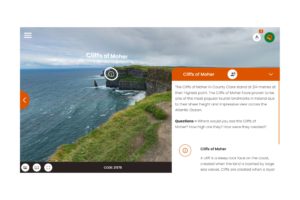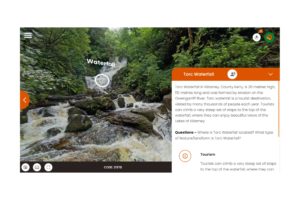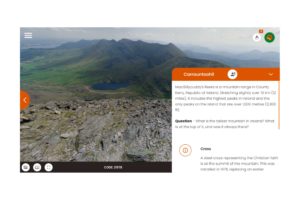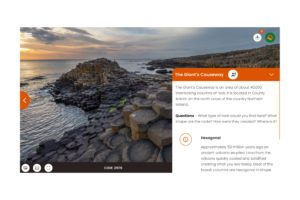 Lesson Plan
Google Slides Presentation