Teachers can create a class by clicking 'My Classes' and entering the 'My Classes' tab.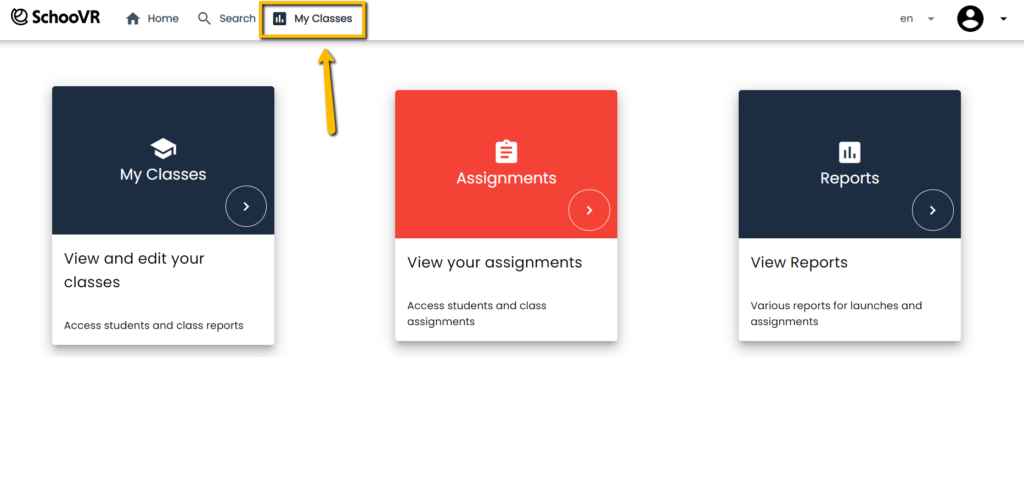 1. Name your class
Click 'Add a new class' to set up your class.

2. Add students
Create a class by adding student email addresses (1). A teacher can ask for parental permission if a student in their class is under 13 years of age. Teachers can enable permissions by clicking on the permission icon (2).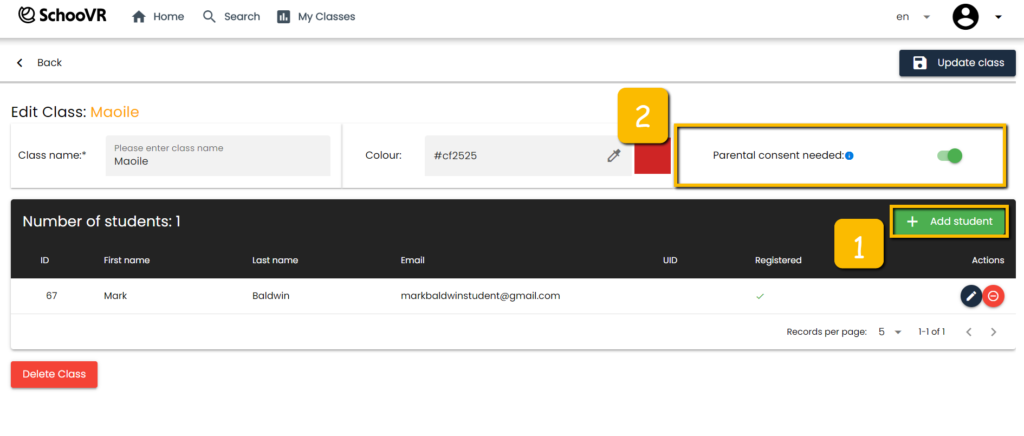 3. Student registration
When a teacher creates a class, students in the class receive a registration email. By clicking on the registration link, students are enrolled in the class.