Students do not need to create an account to access SchooVR. When a teacher starts an experience, a unique lesson pin is generated.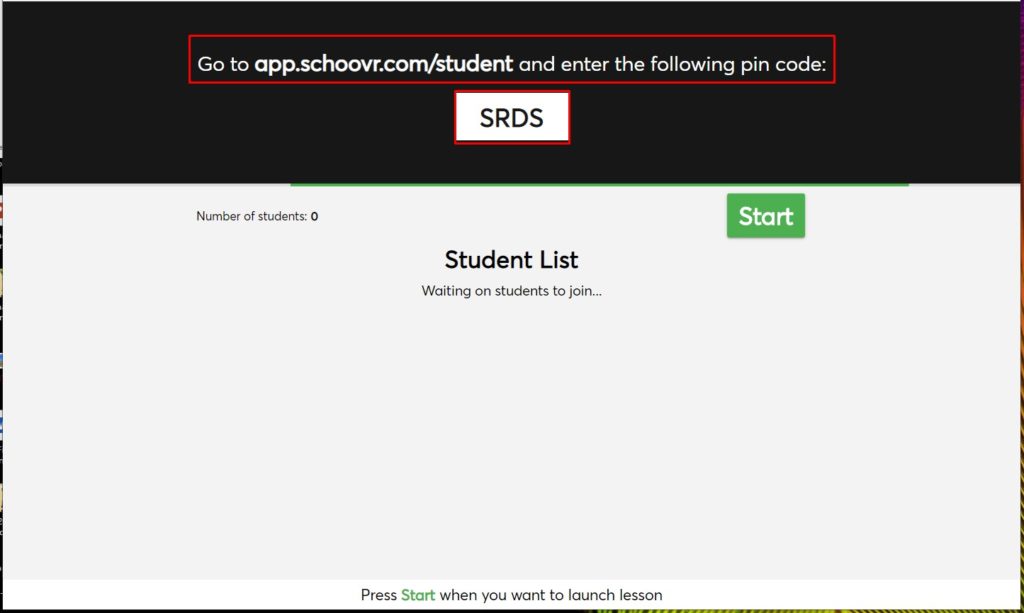 Student lesson pin
Students can access lesson pin page by visiting www.schoovr.com and clicking on 'I'm a student'.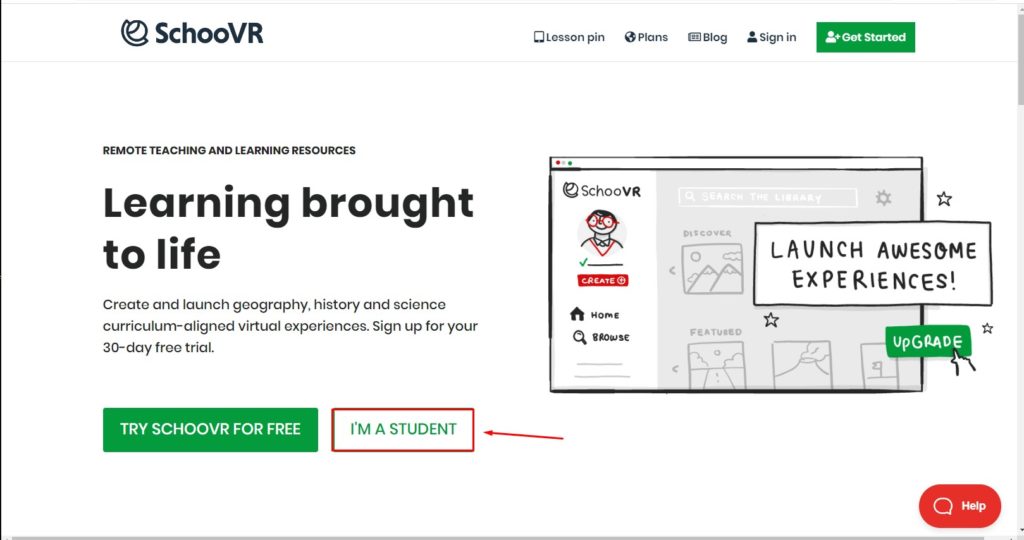 Joining an experience
visit app.schoovr.com/student and enter lesson pin into the box provided.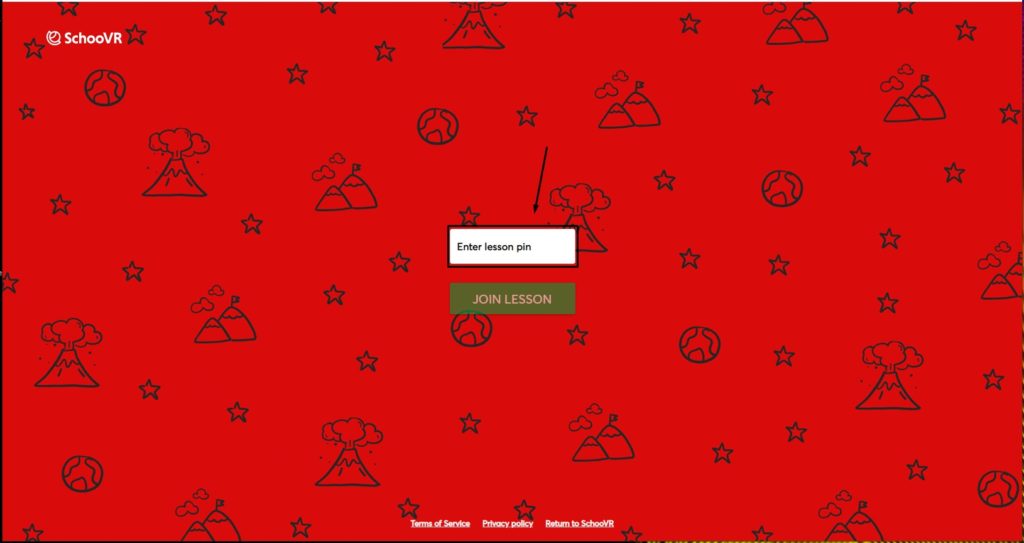 Wait for lesson to start
Students are required to add a name after they enter a lesson pin code. Teachers can remove a silly or made-up name and ask students to sign in again. Student assessment during the experience is collected by the teacher and be accessed in our 'Reports' section.