Teachers can search subjects and topics by clicking on 'Search' in the sidebar menu or by typing into the search bar.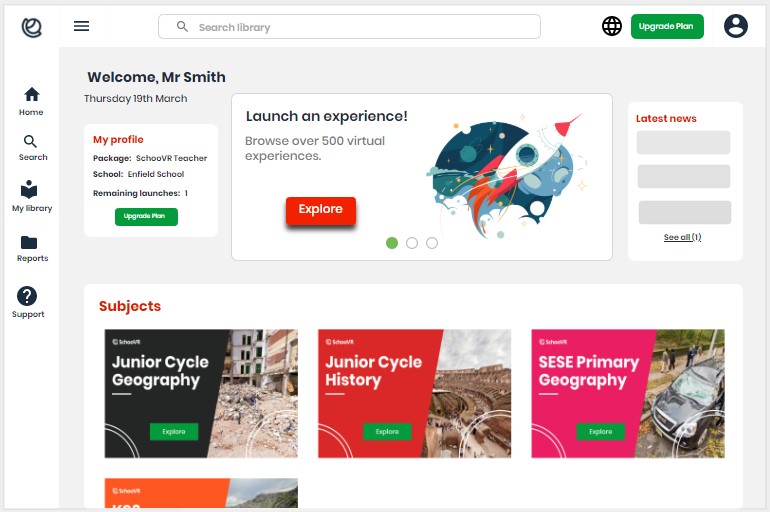 Launch
Teachers can launch a lesson by clicking on the 'launch' button.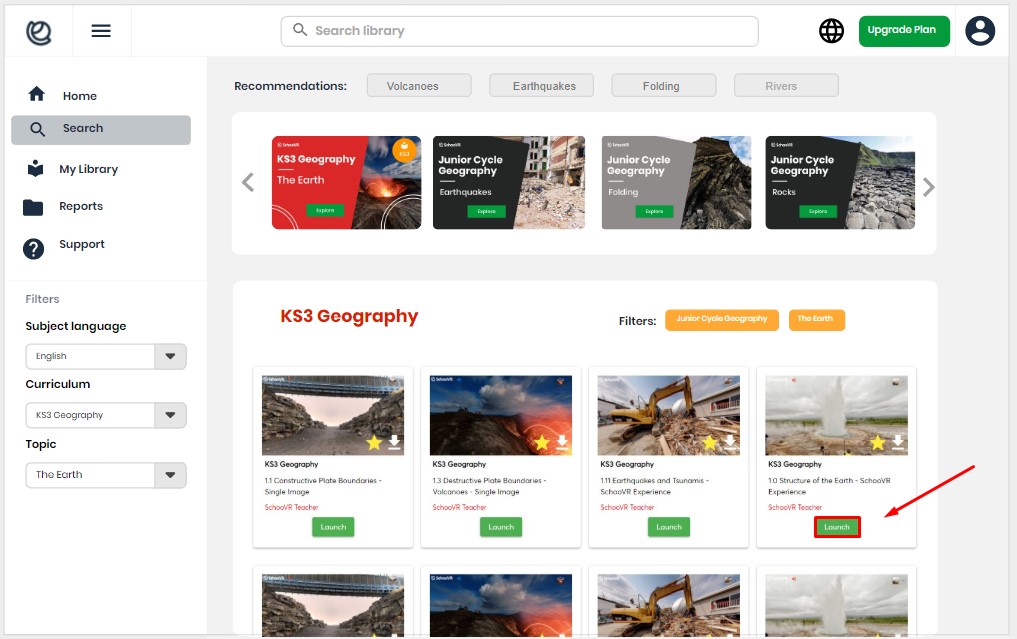 Generate a lesson pin
When a teacher launches a lesson, a unique lesson pin is generated. The code is always in capital letters.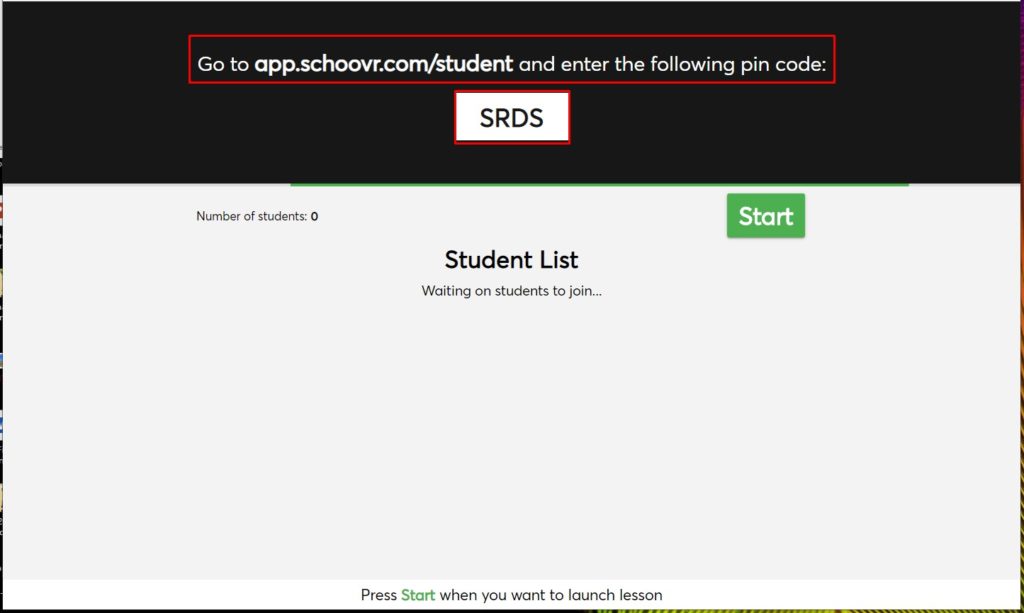 Students visit app.schoovr.com/student and enter the lesson pin to join the lesson.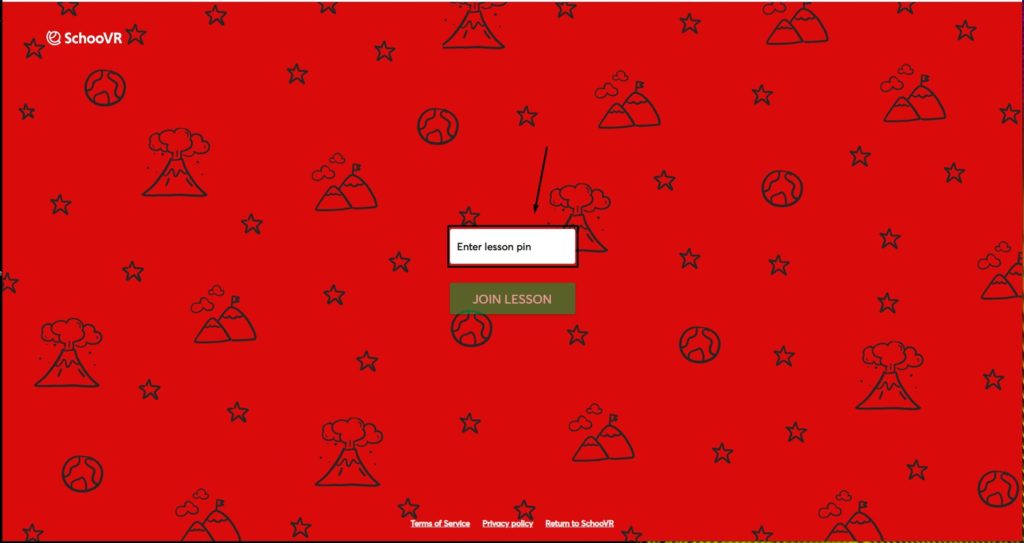 Start lesson
When students have joined a lesson, their name appears on the teachers screen. A teacher can start a lesson by clicking on 'Start'.