Teachers using a SchooVR Teacher plan can launch 12 lessons in a 24 hour period. Teachers can view their launch information on the SchooVR dashboard page. When a teacher launches a lesson the counter changes.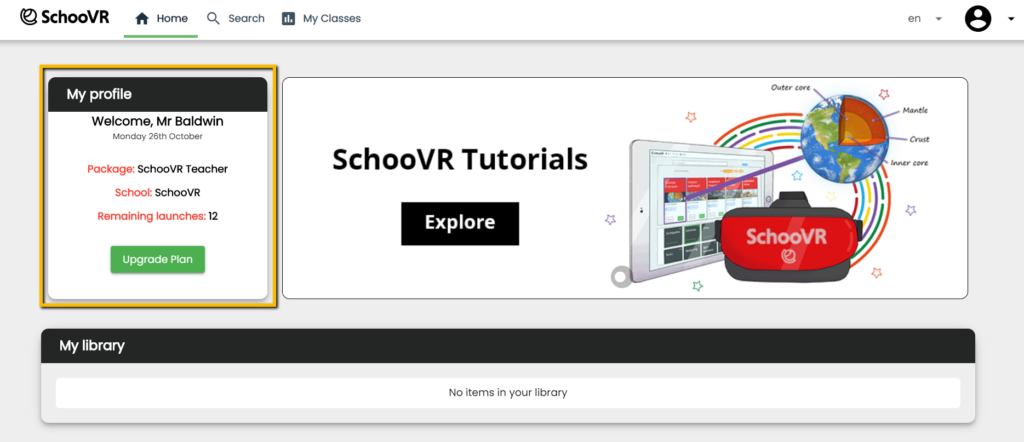 Step 1 – Find a lesson
Teachers can search hundreds of pre-made lessons. By clicking on the Search tab and using the search filter, teachers can easily find their curriculum-aligned lessons. Lessons are grouped by topic or can be searched using the 'Search the library' function.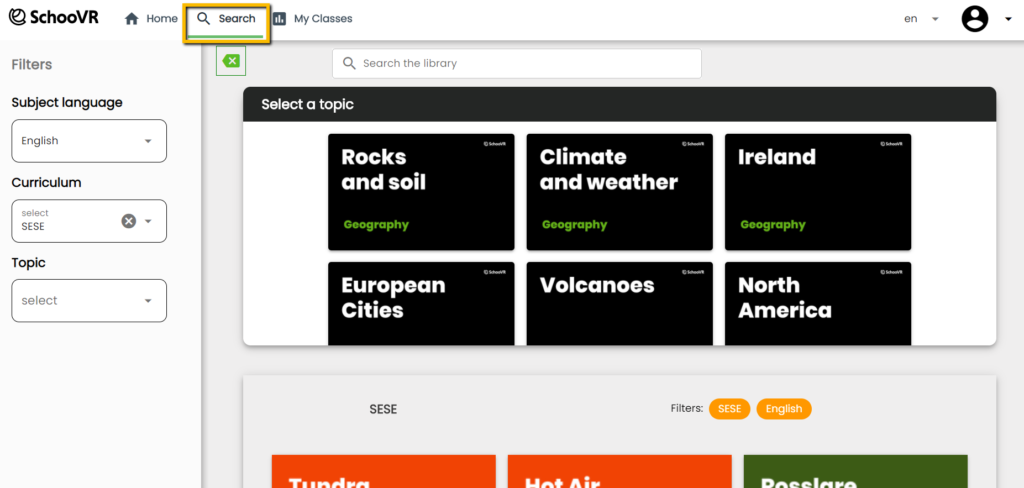 Step 2 – Preview a lesson
A teacher can preview a lesson before launching. This can help them decide if the lesson covers their lesson objectives. The preview button is located beside the launch button.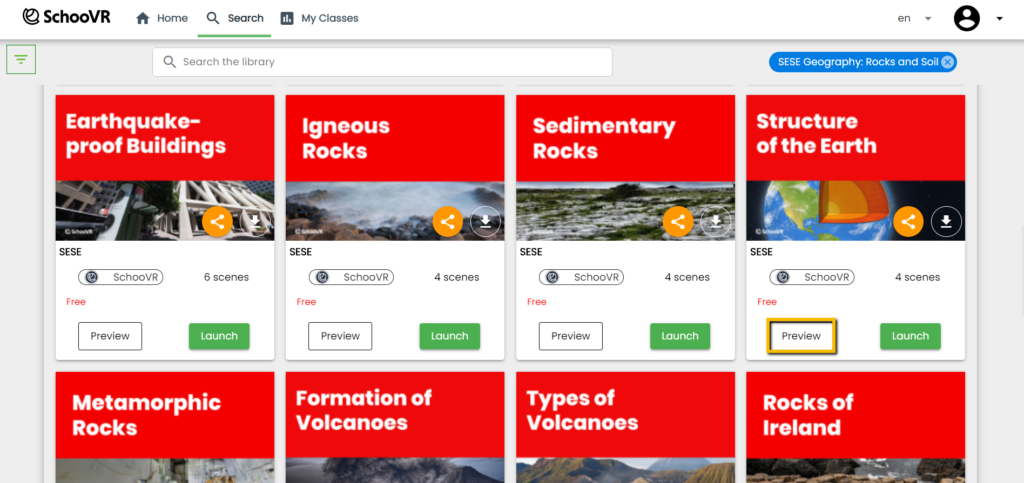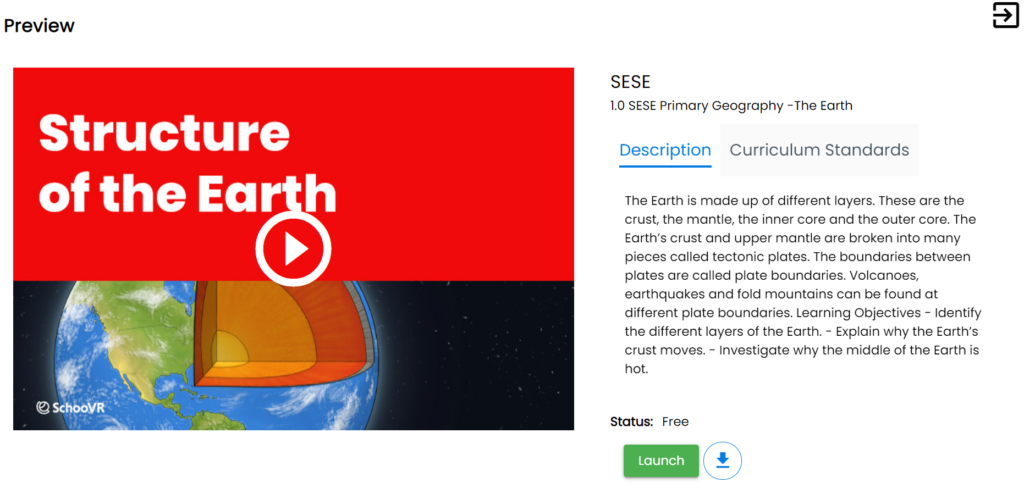 Step 3 – Launch a lesson
Teachers can launch a lesson by clicking on the 'Launch' button. When a lesson is launched, a unique lesson code is created. Students can join a lesson using the unique code by visiting app.schoovr.com/student. Teachers can also launch a lesson without students by clicking the start button.