The SchooVR dashboard is where teachers can search subjects, reports, library and our latest news. Teachers can select a subject by clicking on the images in their dashboard.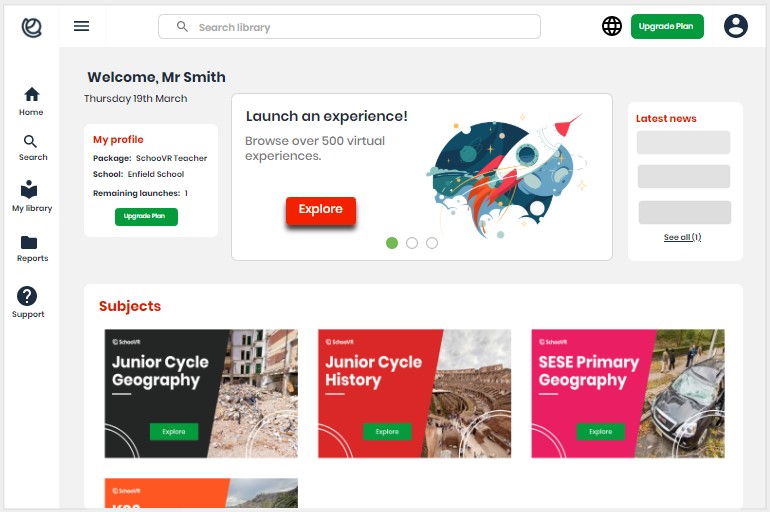 My profile
Teachers can view their package, school, and remaining launches in 'My profile' section on their dashboard. Teachers can launch 15 lessons in a 24hr period.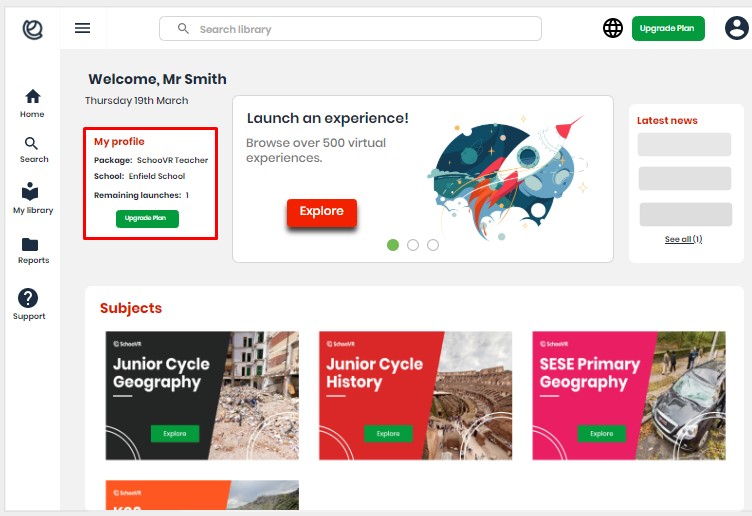 Latest news
Teachers can keep up to date with our latest news by visiting our blog.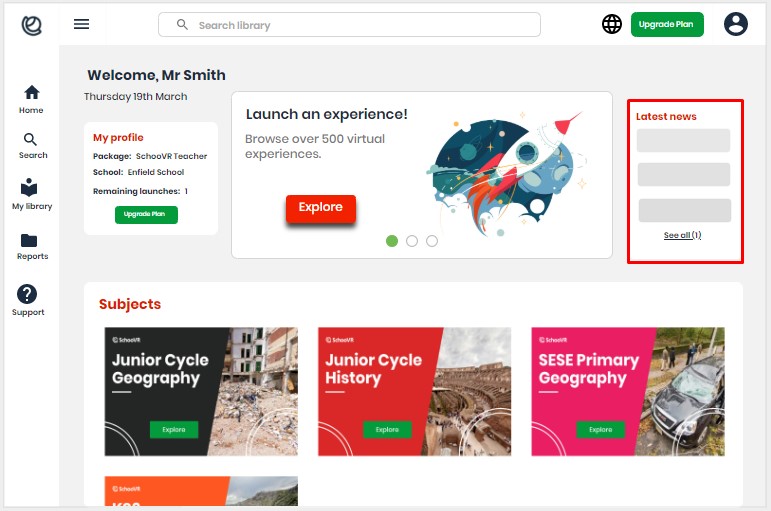 Live Support
Teachers can access live support at anytime. Click on the support icon to message one of our sales or technical team. Teachers can also use support to recommend new teaching resources.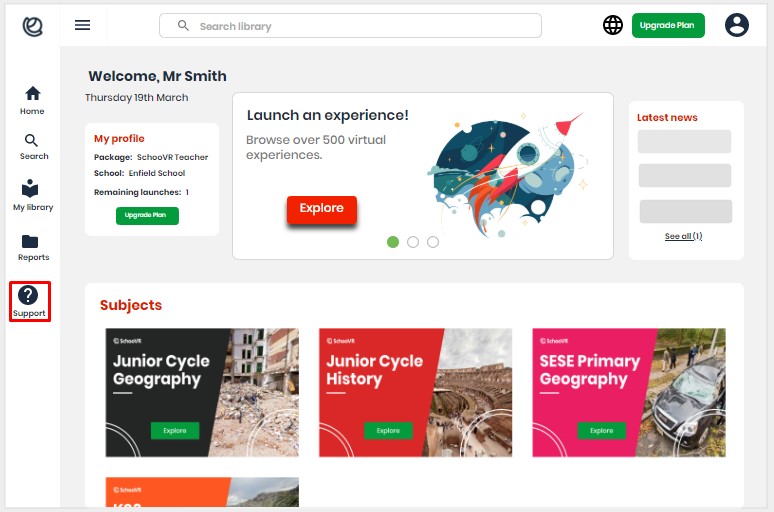 Change language
Teachers can change language by using our language selector.